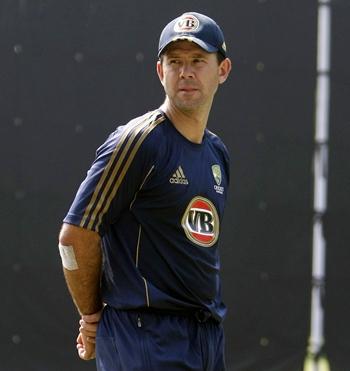 Australia captain Ricky Ponting believes the new domestic one-day format could damage the World Cup preparations of fringe players.
In a radical departure from the conventional 50-over game, Cricket Australia (CA) recently announced it will trial a 45-over game this season split into two innings of 20 and 25 overs.
Ponting, however, has added his doubts over the new format -- designed to revive flagging interest in the shorter game -- to those of Australia's cricketers association.
"We need to be playing as much 50-over cricket as we can with the World Cup just around the corner," he told reporters on Saturday.
"It'll be okay for the guys that are in the national side, we'll probably play another 12 or 13 one-dayers before the one day World Cup comes around.
"The guys on the fringe that are playing domestic cricket won't play any 50-over games really until that World Cup.
"Probably for the young spinners around Australia in particular, they're going to find it difficult this summer."
The World Cup begins in February in India, Sri Lanka and Bangladesh.
Ponting insisted the players should have had more of a say before the drastic changes were brought in.
"The players probably felt that they didn't have the input that they probably would have liked to have had," he said.
"I know there's been a lot of speculation about how it's going to be played, but it's up to the players now to play it as well as they can and make it a good spectacle."