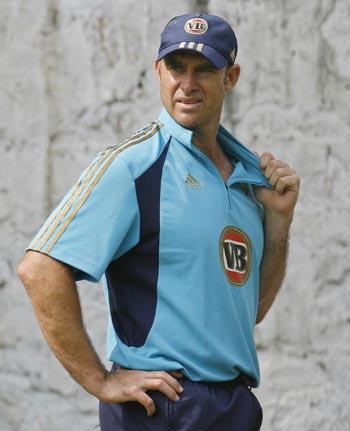 Former Australian opening batsman Matthew Hayden has called on the cricket fraternity to resolve in order to weed out the corrupt practices like match-fixing from the game.
"If governments can't control illegal gambling then what chance has a small organisation like the ICC got of making an impact on the global footprint of gambling.
"The only way that you can build integrity into the sport is if players and administrators make the choice to reject corruption and choose integrity," Hayden told The Australian.
"There is no other way. The decision has to be made by those in the trenches and those on the front line because there is not enough resources to do anything different," the left-hander added.
International cricket has been rocked by a spot fixing scandal with Pakistan captain Salman Butt and pacer duo of Mohammad Asif and Mohammad Aamir's roles in the recent Lord's Test against England coming under investigation by the Scotland Yard and ICC.
The ICC has also sent an official notice to Pakistan wicketkeeper Kamran Akmal telling him that he is under probe for allegedly fixing the Sydney Test.
Hayden further said it is practically impossible to completely eradicate corruption from the game of cricket.
"The investment the game places in protection strategies to mitigate against corruption is minuscule compared to the vast geographic areas the game is played in and the level of illegal gambling activity," the Sydney Morning Herald quoted Hayden, as telling the Hindustan Times.
"It really is a runaway train," Hayden said, adding that the only the way to counter the threat of gambling was for every individual player and administrator to decide to personally uphold the integrity of the game.
The Daily Times further quoted him as saying: "We play a great game, and as players we are honoured to uphold its integrity as a product."