Pakistan pacer Sohail Tanvir [ Images ], who was sidelined for the past 10 months due to a knee injury, returned to bowling in the nets in Islamabad [ Images ].
The lanky left-arm pacer, who had a knee operation abroad to save his cricket career late last year, said he was hopeful of making a comeback to the national team in Pakistan's home series against South Africa [ Images ] in the UAE in October and November.
"I am feeling good, the knee is holding up well and I am bowling in rhythm so I am hopeful of a comeback to competitive cricket soon," he said.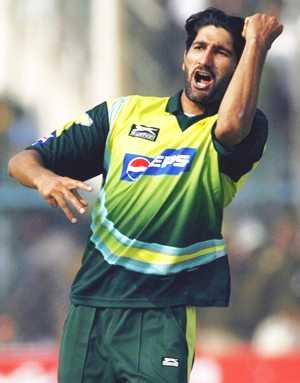 "It is never easy to come back after being out of the game for 10 months. It is never easy for a cricketer to sit on the sidelines for so long wondering if he can play again," Tanvir said.
The pacer, who was outstanding in the first edition of the Indian Premier League [ Images ] for Rajasthan Royals [ Images ], said he would be playing in the national Twenty20 [ Images ] championship next month for hometown Rawalpindi to prove his fitness to the selectors.
"That will be my comeback tournament and I am glad I have got another chance to resume my international career," he added.
Declining to comment on the ongoing spot-fixing controversy, Tanvir said from a cricket point of view definitely the absence of Mohammad Amir and Mohammad Asif [ Images ] had reduced the options for Pakistan in any form of the sport.
"In limited overs cricket, we now only have Shahid Afridi [ Images ] as a true match winner," he said.
Tanvir said the Pakistani selectors and team management would still have to do some more experimentation in the team to find the right combination for the 2011 World Cup.