They are bracing up for a tough Test series against Australia but India cricket captain Mahendra Singh Dhoni on Thursday said he and his teammates will keenly follow the progress of their compatriots at the Commonwealth Games.
The two big events are clashing as the first match of the two-Test series is beginning on Friday, two days before the CWG opening ceremony.
From Monday onwards, the competition will begin in New Delhi, while the Test series will go on in Mohali and Bangalore.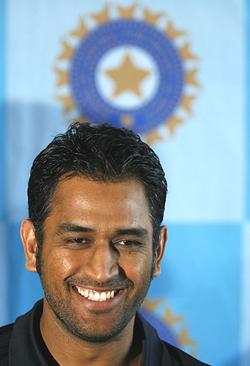 The series will conclude on October 13, a day before the CWG closing ceremony.
"I can personally tell you that myself and most of the cricketers in our team will keep an eye on India's performance in the Commonwealth Games," Dhoni said on the eve of the first Test.
The captain refused to be drawn into a controversy as to which one among Australia series or Commonwealth Games will get more attention by the sport fans in the country.
"All I know is that it's a big event and I expect India to win more medals than the last edition," the skipper said.