Karunaratne, Mathews go steady
August 06, 2017 11:30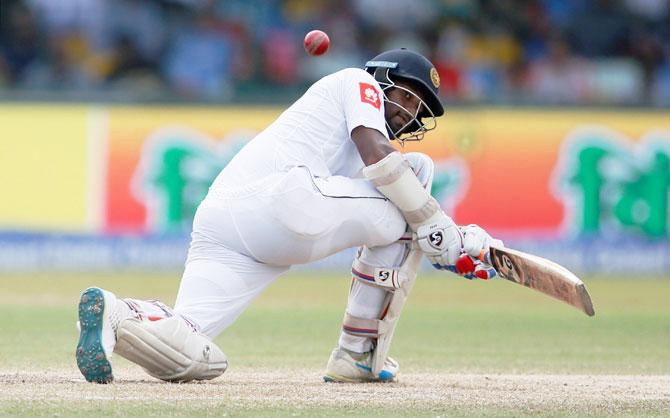 SL 281-4 (83 ovs) and 183 (49.4 ovs)
India 622-9 decl (158 ovs)
|
Scorecard
Jadeja then gives two runs in his over before Umesh Yadav is brought in to have a chance with the new ball.
Karunaratne is happy to defend the ball. He then tucks one down to long leg to end the over with a single.
And he gets some good deviation at the onset.
The second new ball is taken and Ashwin is tonked for a couple of boundaries as the batsmen make good use of some poor bowling and the new shiny cherry.
This period of play is become interesting as Ashwin and Jadeja are getting the ball to do things but Mathews and Karunaratne are playing them well.
Mathews has already raced to 18 off 21 balls taking a six and two fours off Jadeja.
Karunaratne is also doing well to get the odd boundary and picking up the singles and twos.
« Back to LIVE
TOP STORIES