Boult strikes this time
June 06, 2017 18:06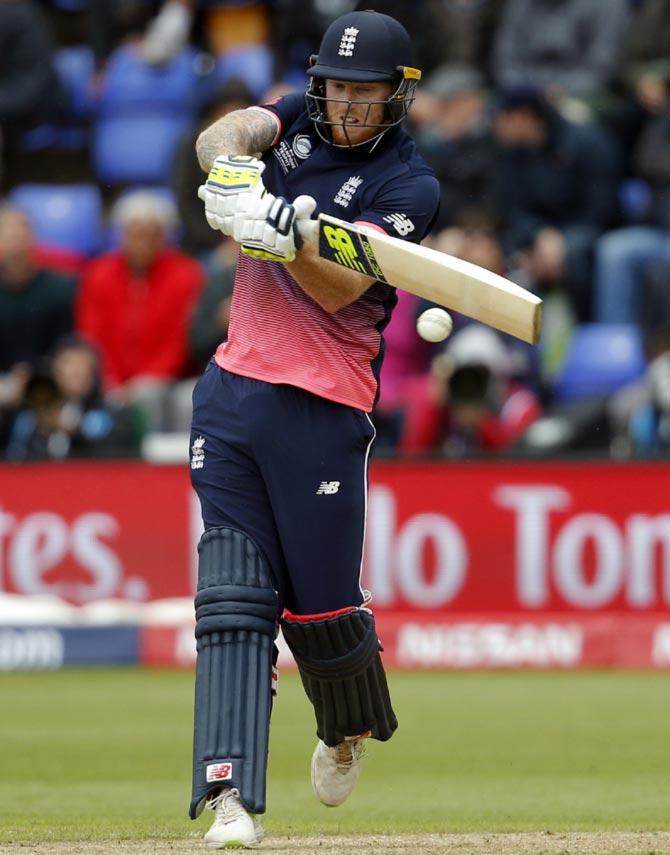 England 212-5 (38 ovs) vs New Zealand |
Scorecard
Boult back into the attack and Buttler makes his intent clear. He goes across the stumps in an attempt to play the paddle sweep. But gets nothing.
Buttler takes a single down to cover.
Stokes tries to paddle the ball over keeper only to send the ball down the throat of Milne at third man.
Moeen Ali digs out the yorker and gets off the mark with a single down to backward square leg.
Buttler plays a dot ball and ends the over with a single down to square leg.
Milne continues.
He bowls wide to Stokes, the batsman plays it down to long on.
Milne bowls a bouncer to Buttler. Umpire calls it wide. Has that woken up the batsman in the sleepy weather?
A short ball and Buttler whips the ball to backward square leg for 2.
A slower delivery now and Buttler gets another two down to deep mid-wicket.
Buttler ends the over with a single down to fine leg.
Santner continues.
Buttler gets a single behind leg square.
Stokes gets a run to long on to bring up the team's 200.
Santner loops the ball, Buttler goes after it and hits it down to long on.
A misfield and mid-wicket fails to stop a single. Stokes carries on.
Stokes gets a leading edge but the ball sails over third man and he runs a quick two.
A full-pitched ball and Stokes punches it straight down the ground for 4.
He follows that up with a couple of runs, just a flick off his pads.
« Back to LIVE
TOP STORIES