Gayle gone for a duck
May 05, 2017 22:00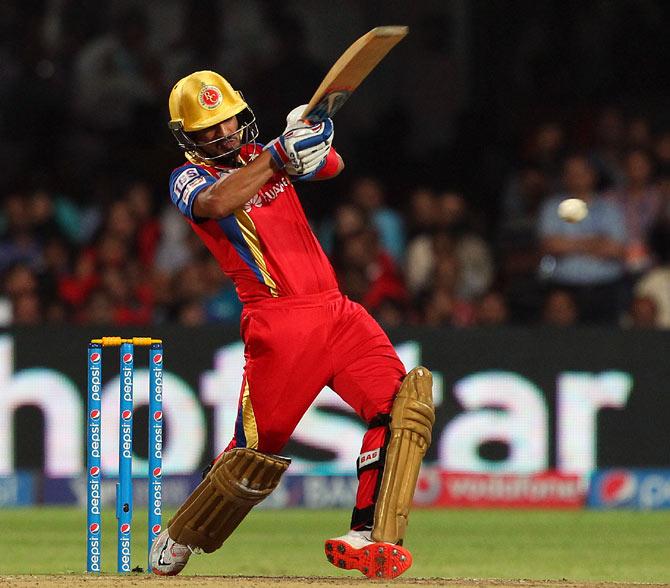 Bangalore 22-1 (2 ovs) vs Punjab 138-7 (20 ovs) |
Scorecard
Mandeep Sharma goes on his backfoot and pulls it for a four over fine leg.
T Natarajan gets a cruel welcome here.
Next ball he is cut through covers for another boundary.
Inside edge and that is another boundary. Keeper fails to stop it and RCB on a roll here.
Mandeep pushes the next ball for a single to mid-wicket.
15 off the over.
Kohli starts his innings with a boundary.
A flick off his pads and a four through deep mid-wicket.
Another flick of the wrists and Kohli runs two.
7 runs and wicket in the first over!
Sandeep Sharma opens the bowling and a great ball to Mandeep at get go.
A run-out chance at the striker's end. Gayle got lucky as Mohit Sharma's throw missed the stumps.
The ball beats the bat again.What a ball!
Gayle comes down the track and a soft dismissal here.
Easy catch for Guptill at point. Gayle gone for a duck!
« Back to LIVE
TOP STORIES