Negi strikes
May 05, 2017 20:40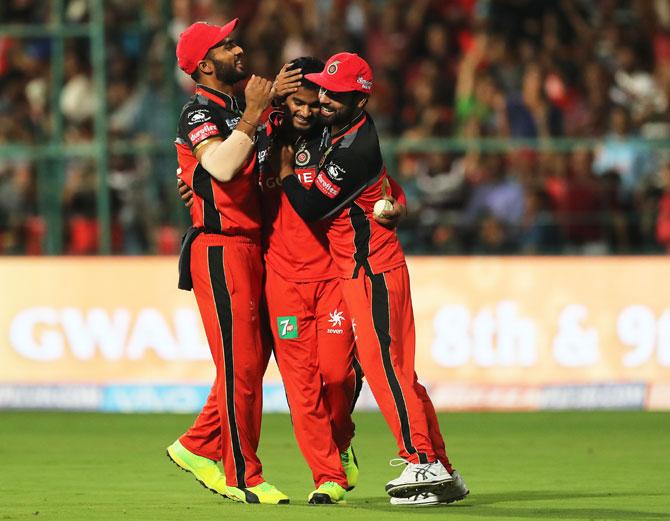 Punjab take 11 off that Negi over and finally get to the 50-run mark.
It's a slow start for the team here but with the strategic timeout taken it will hoped that Saha and Vohra stick together and prop Punjab to a big total.
Vohra takes on Negi and gets the first six of the innings! It's nice and long and over long-on.
Badree continues.
Saha comes in to bat and opens his account with a single through point.
Just 3 runs coming off the over.
Spin from both ends as Pawan Negi comes into the attack.
Marsh tries to cut but the faster ball and he can't spot it.
Marsh takes one run through mid-wicket.
Vohra follows it up with another single.
Marsh has mistimed the shot, tries to play it to mid-on but goes straight into the hands of the fielder at mid-off.
Marsh gone for 9.
Samuel Badree introduced into the attack.
First three balls are dots, but Vohra then takes to runs off him, AB de Villiers stops a certain boundary, diving full stretch to keep the ball inside the ropes.
He is then hit for a lucky boundary behind the stumps after getting an inside edge.
« Back to LIVE
TOP STORIES