7 down with 5 overs to go
April 13, 2018 21:23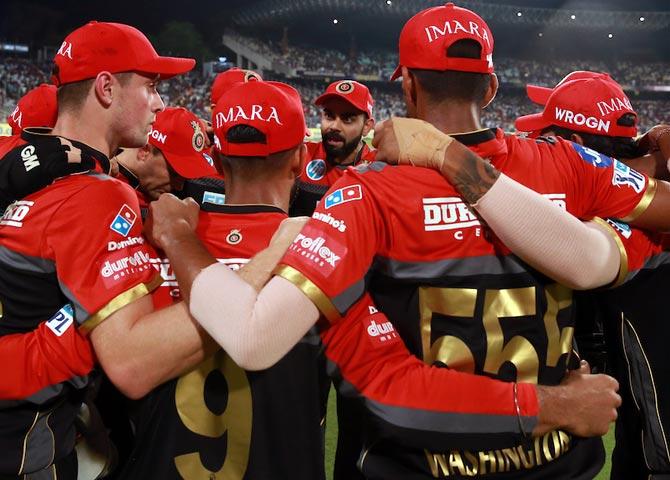 Khejroliya continues, he bowls short and on the leg stump and Ashwwin just plays it down wide of deep square leg for a boundary.
The batsmen then take a couple of singles.
Ashwin then finds the short ball and just times it through covers for a boundary.
He then gets a single.
LBW appeal against Axar Patel who has beebn hit thud on the pads off the last ball of the over. Umpire raises his finger, the batsmen review it but lose the review and Punjab lose their 8th wicket.
Ashwin is the new batsman in and he gets off the mark with his 2nd delivery, gets a single to mid-wicket.
Axar takes a single to long off.
Stoinis just comes down the ground and hammers a six over long off.
Next ball he comes down again, Sundar slips in a quicker one, Stoinis misses it and De Kock just calmly whips off the bails to send the batsman back to the hut.
Sundar continues and that is a leg bye for Stonis.
Kohli asks for the review for LBW but RCB lose a review.
Khejroliya gets the breakthrough as Nair tries to go after the bowling but he is clean bowled and Punjab are now 5 down.
Khejroliya comes into the attack.
Nair takes a single off the 2nd ball off the over.
Stoinis and Nair keep the scorecard ticking.
Stoinis living dangerously, nearly holed out to deep mid-wicket, falls just short of the fielder.
« Back to LIVE
TOP STORIES