Ferguson triggers Sunrisers collapse
October 18, 2020 18:48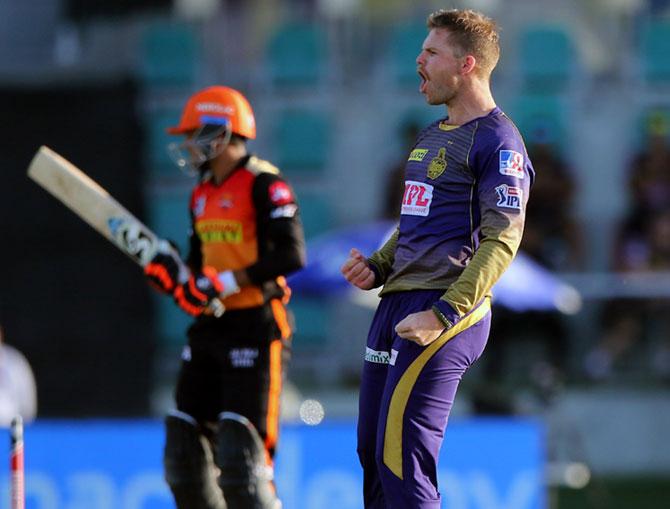 Sunrisers 82-4 (12 ovs) vs KKR 163-5
Kuldeep Yadav comes into the attack. He should have had a wicket off the first ball as Warner comes down the track and is beaten in the flight but survives the stumping chance. Warner was lucky that the ball went off the pads to put off wicketkeeper Karthik.
Pandey taps the next ball into the covers and takes a quick single.
Warner drills a wide half-volley past the fielder in the covers for two runs, followed by singles off the last two balls as six runs come from Kuldeep's first over.
Ferguson comes back into the attack and the pacer continues his wicket ways.
Warner is nearly done in by the yorker which comes in sharply and strikes him on the toes as he gets a leg bye.
The next ball is another lethal yorker and this time Pandey fails to keep it out and is bowled for six.
Three wickets for Ferguson as Sunrisers slip to 82-4, in the 12th over.
Vijay Shankar gets off the mark with a single to thirdman before Warner clips the fifth ball through midwicket for two runs.
Ferguson has incredible figures of 3-8 in three overs, to pick a wicket each of his three overs, to leave Sunrisers reeling.
« Back to LIVE
TOP STORIES