Allen, Conway give NZ a good start
November 30, 2022 12:14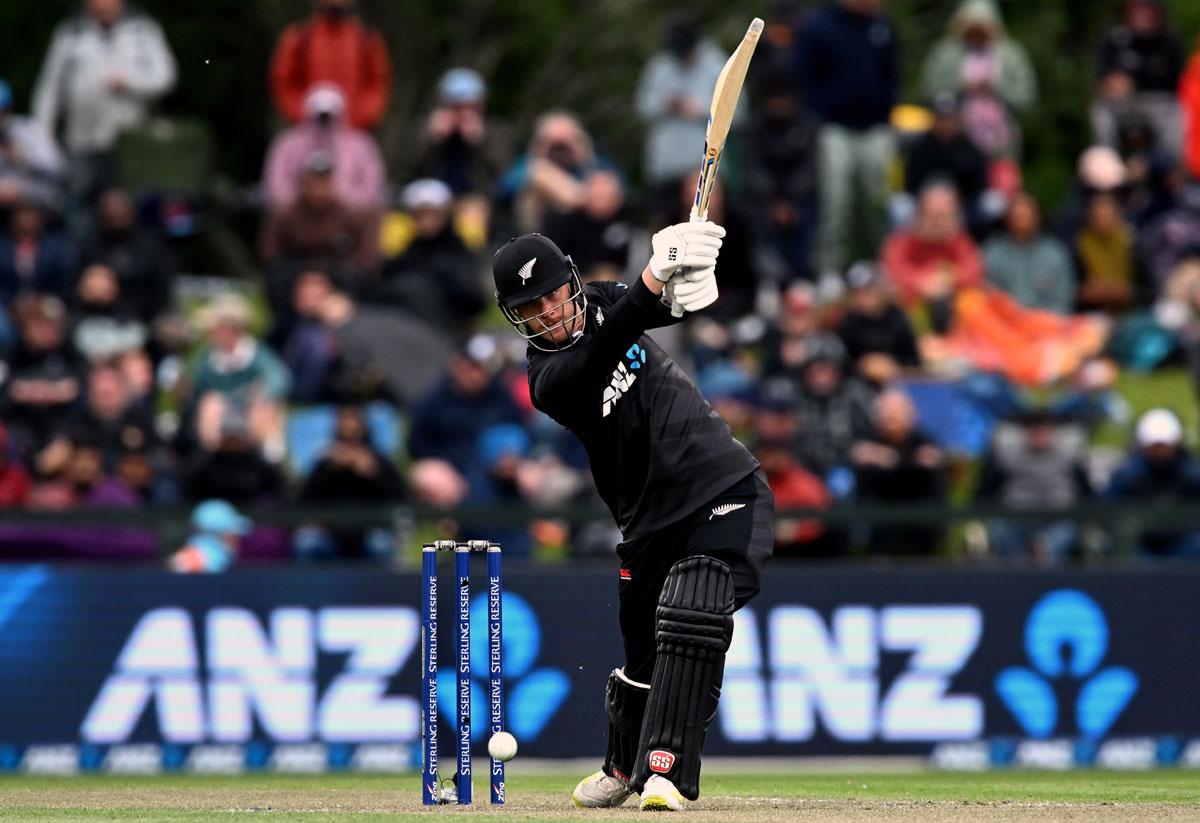 India have a confident appeal for caught behind turned down against Allen as he throws his bat at a wide delivery from Chahar.
The Indians are quite confident but the umpire doesn't relent. Interestingly, despite the convincing appeal they don't take review and rightly so as there is nothing on the Ultra Edge.
Allen gets the edge off the last ball but this time it flies in the gap between the two slips for a four. That was a good length delivery which swung away as Allen looked to defend but the ball flew off the edge and both Suryakumar and Gill in the slips were totally unmoved.
In the next over, Allen has another close shave. He top edges the pull shot from Arshdeep as the ball flies towards fine leg where Sundar comes rushing in, but fails to get to the ball which falls just short. Infact, Sundar is unable to stop the ball on the half volley as it goes through for a four.
Umran Malik comes into the attack as he replaces Chahar, who bowled four overs for 14 runs.
The first ball is short of good length as Conway defends but the next is a wide outside the off-stump.
Conway blocks another one followed by another wide as Umran gets the line and length wrong.
The Kiwi opener steers the third ball to thirdman for a single before Allen slaps the fifth ball past point for two runs.
Umran pitches the last ball right up as Allen drives it straight down the ground past mid-off for a four.
Change of ends for Chahar as he takes over from Arshdeep.
The runs are coming a bit more freely now. Conway drills an overpitched delivery straight down the ground for another boundary.
The next ball is again full as Conway plays another cracking straight drive for another four.
Conway makes it a hat-trick of fours! Chahar gifts him a full toss which he eases in the gap through the covers for the third four in a row.
Chahar struggling with his length. This time he drops it short along with some width as Conway cuts it past point for the fourth four of the over as Chahar concedes 16 runs in his fifth over.
New Zealand off to the perfect start as they race to 59 for no loss in 10 overs, needing another 161 from 40 overs for victory.
Conway has hit 24 from 32 balls, while Allen has made 26 from 28 balls.
« Back to LIVE
TOP STORIES