India lose 7th wkt; Kiwis on top
November 30, 2022 10:03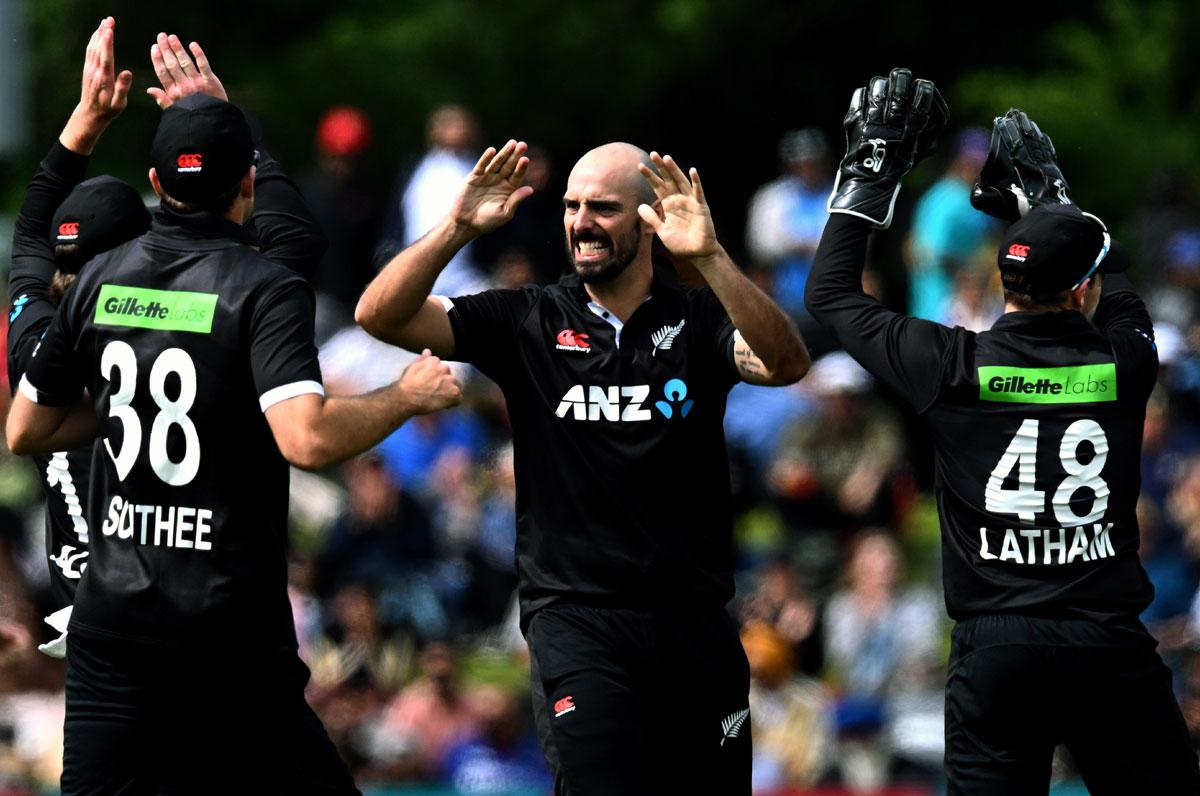 Part-timer Mitchell is enjoying his time with the ball. He gets the ball to angle away slightly and beat left-hander Sundar outside the off-stump before he takes a single on the leg side.
Chahar gets off the mark in smashing fashion as he lofts the full delivery straight down the ground for a six.
He pokes and is beaten next ball followed by a good block and pushes the last ball to point.
Southee starts his new over with a bouncer as Sundar is caught in two minds before he decides to bail out of the pull shot.
Southee strays down the leg side as Sundar misses the glance but it goes fine off the pads for four leg byes.
The left-hander pulls the next ball perfectly in the gap through midwicket for another boundary to release some pressure before he avoids the bouncer.
Chahar continues to show intent. In the next over, he swings Mitchell over midwicket for his second six.'
But the bowler gets revenge next ball as Chahar makes room before he to ends the pull shot and is caught on the leg side for 12.
Another soft dismissal as India are reduced to 170-7 in the 37th over.
No 9 Yuzvendra Chahal walks out to bat in the 37th over. He is happy to keep out the last three balls to end another successful over from Mitchell, who has taken 2/24 in six overs.
« Back to LIVE
TOP STORIES