New Zealand fast bowler Shane Bond is all set to declare himself available for the Indian Premier League, starting on March 12.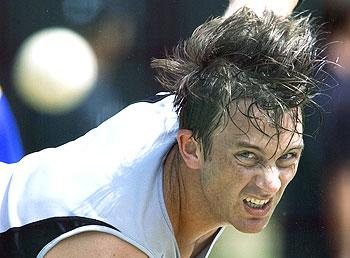 New Zealand Cricket Players Association boss Heath Mills said Bond will declare himself available for the upcoming IPL III.
Al-Qaeda had threatened to target players during the IPL, but Bond, Daniel Vettori, Brendon McCullum and Jacob Oram (if fit) are now more likely to attend than when the terror warning was first issued.
"They're going of their own accord; New Zealand Cricket isn't involved so it comes down to an individual decision at the end of the day.
"Bondy will be the first one to go, so he's probably getting close to making a decision and all I'm going to do is keep relaying information to him from our security adviser, Reg Dickason," Mills said.
"The measures they've put in place have got a lot better so they (the players) are getting more confident. Certainly more confident than they were two weeks ago," Mills said.
"I'd say they'd be of a mind to go at the moment, but that's their call and obviously I wouldn't want to be seen to say that they're definitely going," Stuff.co.nz quoted Bond, as saying.
Mills said that security strategies around the 12 venues and host cities in India had shown marked improvement in recent days and he felt they would improve again in the lead-up to the tournament.