A month after he was unceremoniously sacked as Pakistan captain, senior batsman Younis Khan on Monday made his first appearance for a cricketing activity but surprisingly for a coaching course organised by the Board at its National Cricket Academy in Lahore.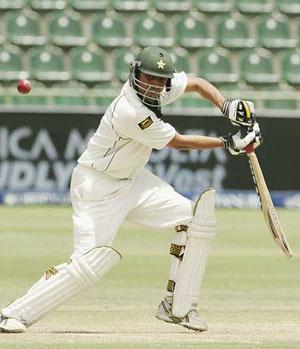 Younis, who lost the captaincy to Mohammed Yousuf for the Test series in New Zealand and was not considered for the forthcoming Australian tour, is attending a five-day coaching course which started on Monday.
"Yes, Younis is attending level one coaching course which started today," PCB media manager Nadeem Sarwar said.
Sarwar said Younis had himself written to the Board expressing his interest in attending the course which is being supervised by the top coaches of the country.
"We saw no harm in Younis attending the course as he believes by attuning himself with the level one coaching course it will help his cricket career as well," he said.
Younis had been incommunicado with officials since he returned from England last month and didn't make himself available for the tour to Australia.
Chief selector Iqbal Qasim said despite repeated attempts Younis neither contacted him nor did he play in the Quaid-e-Azam Trophy, so he was not considered for the Australian tour.
Sources said it was Younis's first visit to PCB headquarters after he pulled out of the New Zealand tour. He is likely to meet PCB Chairman Ejaz Butt to discuss his future plans.