Yorkshire spinner Adil Rashid, who is being trained by former Australian leg spinner and now coach Terry Jenner, hopes he can emulate another Jenner protégé Shane Warne.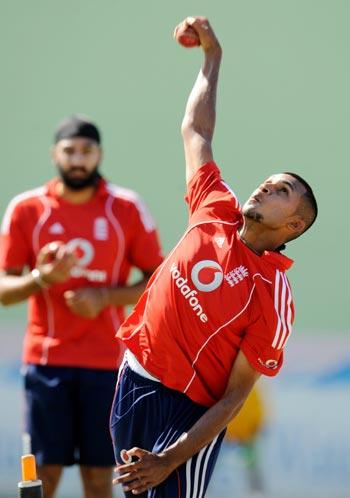 Twenty-one-year-old Rashid wants Jenner to help him become England's answer to Warne.
Rashid said: "I've been to see Terry twice in Australia and he has been a big influence on my development. I spoke to him two weeks ago. He was in England coaching at Yorkshire and I had a chat about my performances and where I am at the moment."
Jenner spotted Rashid six years ago at one the Brian Johnston Memorial Trust coaching clinics.
And Rashid said: "It's a friendship. I have worked with him since I was 15. I grew up with him and from talking with him I learn about myself and the game. I talk to him about my development and my game.
"To bowl leg-spin you have to learn the basics. Alignment and head position are the key for bowling consistently and getting a shape and spin," Rashid said.
Rashid has also picked the brain of Warne - the greatest leg-spin bowler in the history of the game.
"As I was growing up I watched Shane Warne bowling on TV and he was my role model."
Australia all-rounder James Hopes admitted the tourists were worried about the rookie leg-spinner.