The Indian sub-continent is the hub of corruption in cricket because of the game's popularity and financial might there, former England captain Mike Artherton said.
"The sub-continent is where betting on cricket is at its fiercest with hundreds of millions of dollars wagered on each One-Day International. It is for that reason most of the corruption in cricket has sprung from there (sub-continent)," Atherton wrote a commentary in The Times.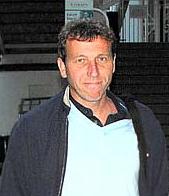 He was of the view that India is the only place where bets are placed on particular elements of a match, known as 'spot-fixing'.
"The only bookmakers who offer markets on elements of the game open to so-called micro-manipulation are those in India, where bookmaking is illegal and designed to avoid tax and service the black market," Artherton said.
"Ladbrokes (Britain's leading betting company) wouldn't give you a price on Mohammad Amir bowling a no-ball in his third over," the former opener said.
Artherton said the advent of cash-rich Twenty20 tournaments like the Indian Premier League was one of the reason behind the revival of corruption in cricket.
"Two factors made resurgence of corruption more likely. One was the rise of Twenty20: franchise tournaments in India such as the Indian Cricket League and Indian Premier League were unsupervised by the ACU and, with franchise holders having spent millions on buying their franchises, rumours abounded of match-fixing," he wrote.
"Second, there was a change in betting patterns. It was no longer necessary to fix the result of a match, rather a specific element. For example, a batting team might determine how many runs they would score in five overs in a One-Day game; or, as the allegations this week suggested, a bowler might suggest how many no-balls he would bowl and when.
"It is this so-called micro-betting that is at the heart of any corruption now," he added.
He felt that a total eradication of corruption from the game is highly unlikely because of financially strong countries like India's dominance in the International Cricket Council.
"While the ICC took immediate measures (players were no longer allowed phones in dressing rooms), it could be argued that the germs of the allegations of the past two-days could be found in the ICC's refusal to take stronger action," Artherton said.
"Given the shift of cricket's power base to the east, given the way cricket is uniquely placed to offer betting opportunities, given that it is a game played by human beings and given that the governing body is weak, it is unlikely that an absolute end to corruption will come any time soon," he said.