India need to carefully groom replacements for their batting 'fab four' after suffering a crushing innings defeat by South Africa on Tuesday, former captain and chief selector Dilip Vengsarkar said.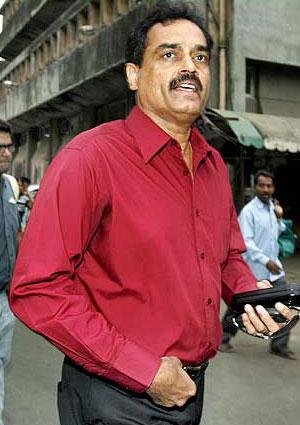 Without the experience of Rahul Dravid, VVS Laxman and Yuvraj Singh through injury, India struggled to cope with Dale Steyn's express pace and movement and lost in under four days.
"The selectors need to look at grooming players," former Test captain Vengsarkar said on Wednesday, after the innings-and-six-run defeat.
Dravid, Laxman, master batsman Sachin Tendulkar and the retired Saurav Ganguly contributed more than 38,000 runs as they formed India's middle order for a decade.
Yuvraj has succeeded Ganguly at six in the order, having proved himself in the One-day game, but other replacements have yet to be found.
"That's three big (pairs of) boots to fill in the future," said Vengsarkar, who as a former chief selector was instrumental in India's rise to the No 1 ranking.
"For that the selectors need to have a vision, foresight and guts."
Wriddhiman Saha struggled in the middle order during the first Test, contributing 36 runs after being given an unexpected debut when Rohit Sharma, called up as cover for Laxman, sustained an injury just before the match.
THE WALL
S Badrinath, however, showed promising signs by scoring a first-innings fifty but he has some way to go to fill the boots of his illustrious predecessors.
Saha has lost his place in the squad for the second Test, which starts in Kolkata on Sunday, and Dravid and Yuvraj are ruled out, though Laxman is expected to be fit.
India are bringing in One-day specialist Suresh Raina and wicketkeeper-batsman Dinesh Karthik, while Badrinath is likely to get a further chance to stake his claim for a regular Test berth.
Dravid, dubbed 'The Wall' as a tribute to his stonewalling exploits at the crucial number three slot, has been the rock around which India formed their famed middle order over the past decade.
Despite the form of Steyn, Tendulkar hammered his 46th Test century in the second innings to show that the world's highest run-getter, with more than 13,000 runs, is not ready for retirement just yet.
Should Badrinath be called upon again he will hope that Steyn is unable to produce a similar spell of bowling to the one that gave him a match haul of 10-108, as India tasted their first Test defeat on home soil in almost two years.
Top-ranked India must win the final test to prevent South Africa claiming the No 1 position in the world rankings.