The type of cricket balls used in England will give the Pakistan bowlers a huge advantage over the home side in the four-Test series starting this week, former Pakistan players said on Monday.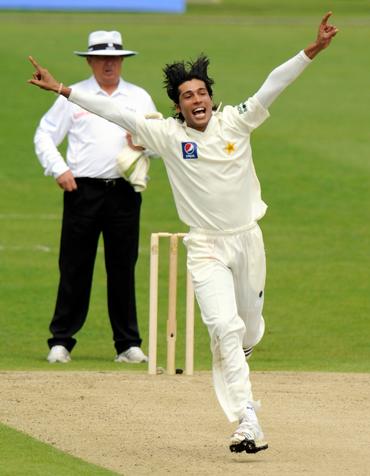 "English batsmen will be tested against our bowlers because the English conditions and the Duke cricket ball they use in England suit our bowlers a lot," former Pakistan captain Moin Khan said on Monday.
Salman Butt's men will take on England at Nottingham after beating Australia in Leeds last week, their first Test win over the Australians since 1995.
Pakistani pacemen Mohammad Asif and Mohammad Aamer have shared 61 wickets in the seven Tests they have played together since November.
"The English pitches remain soft and have moisture because of the weather and the Duke ball has a more prominent seam and hard leather which makes it easier for our bowlers to swing and seam the ball around," former fast bowler Sarfraz Nawaz said.
Nawaz said the Pakistani bowlers were more comfortable using the Duke ball because similar brands were used in domestic cricket.
Former Pakistan spinner Saqlain Mushtaq, who is now settled in England, said: "Our bowlers enjoy bowling in England because of the conditions and I remember Wasim Akram and Waqar Younis used to be virtually unplayable in England."
At present host countries chose the type of cricket ball they find more suitable for their conditions but Pakistan's former chief selector Abdul Qadir said the ICC should consider using the same brand everywhere for Test matches to make matches more competitive.
"This would mean no team would have an advantage and it would boil down to the skill of the bowling side," Qadir said.