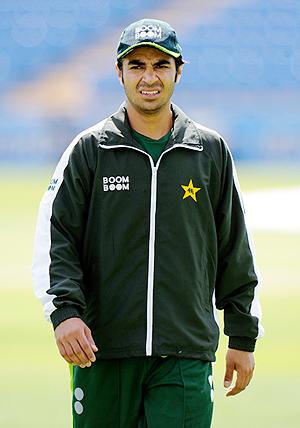 Pakistan team led by Salman Butt might have registered a memorable Test win over Australia in England but now they face some stiffer challenge during the four-match series against the hosts commencing from July 29 in Nottingham, feels former captain Wasim Akram.
The former pace great on Tuesday said that England were always a tough side to beat at home and at the present they had been playing well in Test matches and One-Day Internationals.
"Apart from some upset results, the England team has been doing well and they have some good players to exploit the English conditions," Akram said.
"Pakistan did very well to beat Australia at Leeds and the win was well deserved and would have boosted the morale and confidence of the players. But I think England would be a tougher opponent than Australia because their players are more adept at utilising the English conditions," he added.
"It will not be an easy task to beat England at home and I think the series is going to be the first real Test for Salman who led the side sensibly at Leeds," Akram said.
The former left-arm pacer, however, said that there was no harder series than this to develop Butt as a captain.
"I think it's a great achievement the way we beat Australia against the odds and it will definitely instill confidence in the young Pakistan side.
"We have some good young players but we must not get complacent and start forgetting other experienced players like Younis (Khan) or (Mohammad) Yousuf," he said.
Akram said the conditions at Headingley allowed the Pakistani swing bowlers to flourish. However, if the Test was played in Pakistan, according to Akram, the spinners would have come into play.
"Had this match been played in Lahore or Karachi, then spin and reverse swing would have been more effective. All the three pacers Mohammed Aamer, Umar Gul and Mohammad Asif can do
a bit of reverse swing and they would have been handful even on home turf," Akram said.