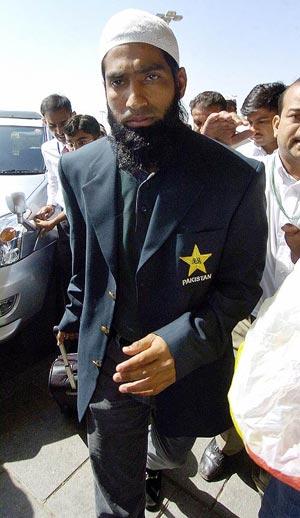 The Pakistan Cricket Board refuses to give up on Mohammad Yousuf, once again requesting the miffed batsman to come out of retirement and file an appeal against the indefinite ban imposed on him.
Well-placed sources in the PCB said Yousuf has been told to file an appeal against the ban imposed on him in March.
The PCB had banned former skippers Younis Khan, Yousuf and Shoaib Malik and all-rounder Rana Naved on the basis of a probe into the team's shambolic tour to Australia earlier this year.
Yousuf announced his retirement from international cricket soon after and didn't appeal. He has also steadfastly snubbed moves from current captain Shahid Afridi to make himself available once again.
Sources said the PCB Chairman Ijaz Butt had made it clear that if Yousuf appealed, the ban could be lifted immediately by the appeal's commissioner Justice (retd) Irfan Qadir.
Butt on Saturday said that he had a lot of respect for Yousuf because of his contribution to Pakistan cricket.
"He is still a world class batsman and has some years of cricket left in him. The national team requires him and he should reconsider his retirement decision," Butt told a local channel in Karachi.
Yousuf was the captain on the ill-fated tour to Australia and after being banned he said he was disappointed with the treatment meted out to him by the board.
Qadir said in the interest of Pakistan cricket, Yousuf must reconsider his decision and come out of retirement.
"When the bans and fines have been removed from other players, Yousuf's appeal can also be considered. I would even say that the board in the interest of the national team must convince Yousuf to forget the past and comeback," he said.