Former Pakistan skipper Inzamam-ul-Haq on Saturday denied allegations of masterminding a players' rebellion last year against then captain Younis Khan.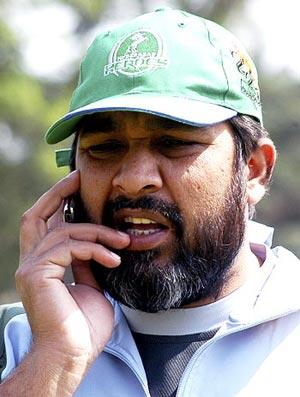 "It is totally untrue that any players met at my home to take an oath against Younis Khan's captaincy," Inzamam said on Saturday.
A Pakistan Cricket Board probe into the team's poor performance in Australia this year led to some players admitting that they had held meetings at the residence of Inzamam and taken an oath against Younis.
A miffed Younis  quit captaincy in November and made himself unavailable after the ODI series defeat to New Zealand in the UAE.
Younis didn't go to New Zealand and Australia and was replaced by Mohammad Yousuf who was among the players who had revolted against him.
Inzamam insisted he was not involved in the whole affair and said Yousuf's decision to retire from international cricket - after the board had banned him - was not right.
"I don't think Yousuf's decision to retire was correct and he didn't consult me at all on this issue," Inzamam said.
The former captain in fact insisted that he would have liked to see both Yousuf and Younis  in the national team for the England tour.
"They are quality batsmen and they should have been in the team. I see it will be very difficult for Pakistan to win Tests in England without these two who have so much experience," Inzamam said.
He also advised captain Shahid Afridi and coach Waqar Younis not to talk to the players through media.
"I think they should give advice to the players in the dressing room or even if they want to pull up some player it should be in privacy not through the media," he added.