Australian vice captain Michael Clarke, who returned home in the middle of the ODI series against New Zealand due to personal problems, has got the backing of Sports Minister Kate Ellis over his decision to leave the tour midway.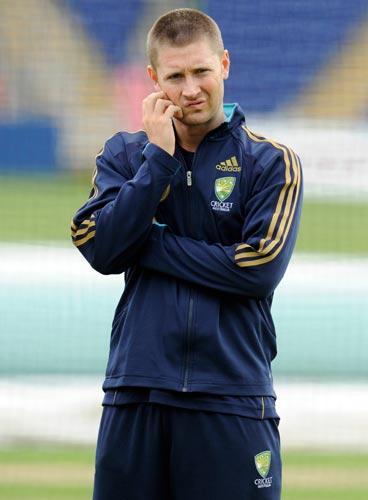 Ellis called the recent public fuss surrounding Clarke and his fiancée Lara Bingle "really unfortunate" and backed the Australian vice captain's de cision to take personal leave from the tour, suggesting he did the "responsible thing".
Clarke's decision to return to Australia sparked a national furore, with some suggesting his responsibilities lay with the team and not the soap opera engulfing his bride-to-be.
Clarke's two-year relationship with Bingle has been under intense scrutiny since a topless photo of the model, taken when she was in a relationship with the AFL footballer Brendan Fevola, was made public, The Sydney Morning Herald reports.
Clarke was also reported to be furious after learning his fiancee had negotiated to sell the story to a women's magazine.
The paper reports that Clarke and Bingle may have agreed to separate this week when Bingle was photographed without her engagement ring and a removalist van was seen outside the couple's Bondi apartment on Wednesday night.
Ellis said: "We need to recognise that our role models, whether they (are) sporting heroes or the like, they are human beings and have lives at the same time."
Insisting there had been too much public focus on the relationship, Ellis said she hoped "we can see Michael Clarke happy, on the cricket field, representing Australia and doing very well, and … frankly, that I can read a little less about their love life."