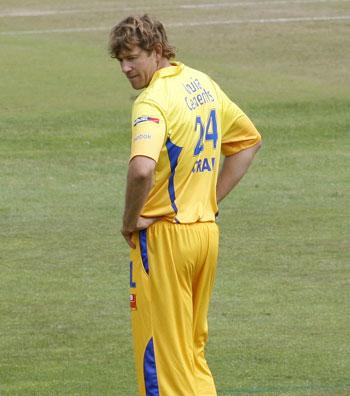 New Zealand all-rounder Jacob Oram, who has been reportedly replaced by his Indian Premier League (IPL) team Chennai Super Kings citing his injury, has said that he has not been officially informed about any such decision.
Oram tore his patella tendon during the first ODI against Australia early this month, but hoped to be able to return for the later rounds of the IPL.
"I haven't heard it officially anywhere, but that's fairly typical of Indian communication, but I've heard I've been replaced. Chennai did not want to roll the dice as to whether I would be fit in time," The New Zealand Herald quoted Oram, as saying.
Despite the reports, the 31-year-old has admitted that he is not worried about the situation.
"The IPL is great from a personal point of view and great for a financial point of view, but one of my big career goals is to win a world title for my country and I think we have a great chance to win the World Twenty20 this year," he added.
Oram further said he has recovered from his injury, and hopes to start intensive training soon.