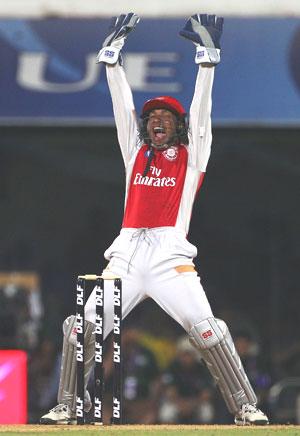 Kings XI Punjab skipper Kumar Sangakkara was slapped with a one-match ban and a hefty $50,000 fine, for the team's slow over-rate for the third time in the third edition of the Indian Premier League on Sunday.
The ban adds to Punjab's woes after they registered their fifth defeat in six matches when they went down to Kolkata Knight Riders by 39 runs at Mohali.
On Saturday, Kings XI Punjab were one over behind the required rate. The IPL organisers have been very strict in the tournament, and have fined captains for slow over-rate. Sourav Ganguly, Sachin Tendulkar, Gautam Gambhir and Sangakkara were all fined $20,000 each for slow over-rates.
"KXIP slow on over rate again tonight. Sanga (Sangakkara) banned for one game," IPL chief executive Sundar Raman said on his Twitter page.