Skipper Ricky Ponting has said that the next seven months for Australia and himself will be the greatest challenge of his career.
He believes that a tour of India, the Ashes and the World Cup in India, all will pose a stern test of character, ability, skill and performance.
His predecessors, Mark Taylor and Steve Waugh, had the luxury of throwing the new ball to Glenn McGrath. Before throwing the old ball to Shane Warne.
In the batting department, there was Matt Hayden, the Waugh brothers, Justin Langer, Adam Gilchrist and/or half a dozen others, all of whom scored hundreds with their eyes shut.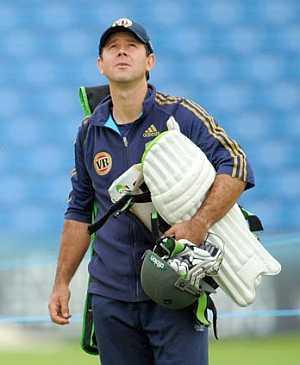 By comparison, Ponting has inherited a more blue-collar and beatable Test XI.
"As an Australian player, you don't get any bigger than what we've got coming up. I don't see any reason why we can't keep winning to the same degree, even if the wins are harder to come by," Fox Sports quoted Ponting, as saying.
"They might be harder work but I enjoy that. We all do. It's definitely a different environment to those really dominant teams we had but I love the challenge of it.
"There's no reason why we can't achieve very similar results to what the great Australian teams achieved even though we've got players who are a lot less experienced in Test match cricket," he added.
Australia leave on Sunday night for a five-week tour of India.
The five Tests against England will be followed by another trip to the subcontinent -- India, Sri Lanka and Bangladesh -- for the World Cup.
"The coaching staff have talked to me about not spending too much time trying to help the young blokes out during the summer at the expense of my own preparation -- but that's what I love," he said.
"If I don't know enough about them, about how they're going to handle situations and what they can and can't do, then it's pretty hard for us to win games together. I want to spend time with them, I want to know them inside out. Not just their cricket skills, but their personalities as well," Ponting said.