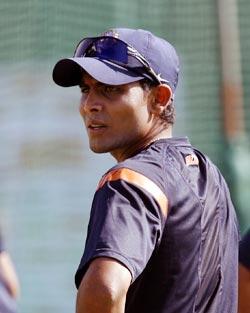 Ravindra Jadeja's appeal against a one-year ban for violating IPL's terms and conditions was rejected by the organiser's governing council on Sunday.
Jadeja received a ban last month for negotiating outside his contract with the Rajasthan Royals.
Jadeja, who represented Rajasthan Royals in the last IPL, claimed in his appeal that he received the BCCI's nod before looking for contracts with other teams.
Jadeja's contract with the Royals ended last December.
According to Cricinfo, IPL vice-chairman Niranjan Shah raised the issue of reducing the ban on Jadeja with BCCI President Shashank Manohar on Sunday in Mumbai, but his appeal was turned down.
"He (Manohar) did not want to set a wrong precedent, so he dismissed the request. So Jadeja now cannot play in the IPL (this year)," an IPL official said.