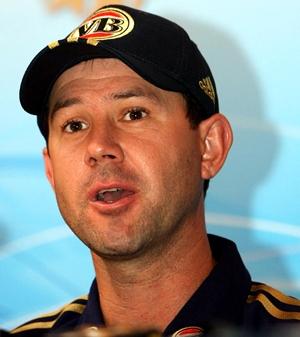 Worried that Twenty20 is diluting the fabric of cricket, Australia captain Ricky Ponting advised youngsters in the national team to set their priorities right by choosing the country first over cash offered by Indian Premier League (IPL) and Champions League T20.
The quartet of Clint McKay, Burt Cockley, Jon Holland and Moises Henriques in the current ODI squad in India tasted success with NSW and Victoria in the Champions League but Ponting hopes they will become addicted to the buzz of national representation rather than Twenty20 cash bonanzas.
"I've made no secret that I'm a bit worried about some of the attitudes of younger players with the amount of money that's around in Champions League and IPL," said Ponting.
"I've made it common knowledge over last couple of years that next generation of players have the same sort of want and desire to play as much international cricket as I have. That's what it's all about as far as I'm concerned," Ponting, who retired from international T20 cricket to play more Test and ODIs, was quoted as saying by The Age.
NSW pair Henriques (Kolkata Knight Riders), David Warner (Delhi Daredevils) already enjoy lucrative IPL contracts. The duo also shared US$ 1.5 million with the young NSW squad for defeating Trinidad and Tobago in the Champions League T20 final in Hyderabad last month.
Ponting doesn't want young players to think the hard work stops with their first big pay day or lose sight of the end goal of serving your country first.
"One thing we always stress, as the more experienced players in this team, is just how much of an honour it is to get a chance to play for Australia," said Ponting.
"We really ram that home to young guys coming in just how big and special it is to play for Australia. That's my job and Michael Hussey's job and Michael Clarke's job, as the senior players in the side, just to keep reinforcing that to those blokes. Hopefully they'll want to do what some of our older blokes have done."