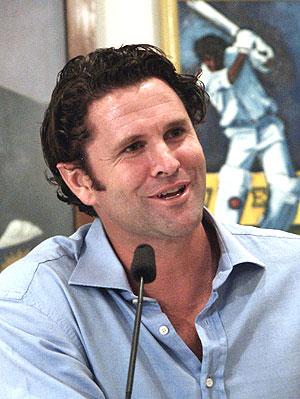 Cricinfo, the popular cricket website has paid monetary damages to Chris Cairns and also published an extensive interview telling his side of the story over allegation of the former New Zealand all rounder's involvement in match-fixing in the 2008 Indian Cricket League (ICL).
Cairns said he has received monetary damages from Cricinfo and now wants one of the cricket's most powerful figures to front up in court so that he can clear his name.
He is continuing with plans to sue the Indian Premier League (IPL) commissioner Lalit Modi over his comments alleging Cairns' involvement in match-fixing.
"We've had damages from Cricinfo and it's good to see that has occurred," Cairns told NZPA.
"They have acknowledged the whole reporting of the Modi statement was a process they should have done better," Stuff.co.nz quoted him, as saying.
"It's about righting a wrong. Whether it was a huge amount or a small amount, I'm just happy they've acknowledged that what they did was wrong, and that's what we want to get from Modi as well," Cairns said.
Cairns said Modi's comments "completely destroyed me within the cricketing environment," and he had engaged a team of London-based libel lawyers to pursue Modi through the courts. It had already proved difficult to initiate.
Modi claimed in January that he would produce evidence in court to back his claims, which he said was the reason Cairns was axed from this year's IPL auction list.
No concrete evidence of match-fixing in the now-defunct ICL has emerged.