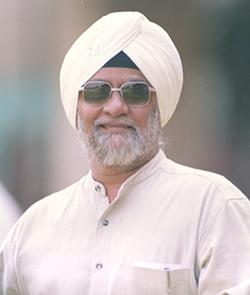 Team India's early exit from the World T20 in the West Indies has palpably got the critics working overtime. Every television channel and newspaper is replete with viewpoints on what went wrong, the reasons behind India's third successive early exit from an ICC event -- after similar fate in the T20 World Cup in England and Champions Trophy in South Africa last year.
And most of them, more-or-less, seem to have zeroed down on the same reasons:  excessive cricket, the long-drawn-out Indian Premier League, inability of batsmen to adapt to the conditions and, finally, M S Dhoni's captaincy.
But if former captain Bishan Singh Bedi is to be believed, there isn't much to read into the team's shoddy showing.
"Twenty20 cricket is just a lottery. I don't read much into these defeats," said Bedi.
But why is it that a team like India, which triumphed so emphatically in the inaugural edition of the World T20 in 2007, struggled in the two subsequent editions?
"That win was a fluke," he declared, categorically.
But wasn't that triumph celebrated as the birth of a new all-conquering outfit?
"We Indians have a tendency to get carried away very easily," he added, in a dismissive tone.
The spin legend, however, in his usual forthright manner, does point out the reasons that time and again put the national team in a quandary in international events.
"I feel that the team is overworked and not getting enough respite. Agreed, they aren't underpaid, but it is, after all, the human body and it does need rest."
Is this a reference to the lucrative Indian Premier League, the third edition of which concluded just five days before the Caribbean extravaganza?
"I am not a very big fan of the IPL," said Bedi, matter-of-factly. "It has done more harm to our cricket than it has benefited," he continues in the same vein.
"As I said earlier, our cricketers aren't underpaid now, but they are definitely overworked. And money can, in fact, be a double-edged sword."
Isn't the extremity a sheer irony? There was hardly much money involved when Bedi played, but now there's no dearth of it.
"I would rather play in that period than be a part of this team," the response coming almost instantly after the question is asked.
Is it the psychological aspect that happens to be one of Team India's many shortcomings?
"Psychological it is, but you have utilize the psychology to your own benefit," he argued, adding, "look at how the Australians are doing that so consistently."
And what about the captain -- MS Dhoni? Almost everyone seems to be after his head after the team's latest efforts at international events.
"He (Dhoni) has to learn more about the game," said the former India captain, adding, "you don't learn by just winning; you also learn when the chips are down."
Bedi, however, does admit that it is wrong to vilify Dhoni for the team's performance in the Caribbean.
"In a T20 game, a captain is as good as he is allowed to be.
"There's absolutely no time to strategize. Sometimes the decisions you take click, sometimes they don't," he concluded.